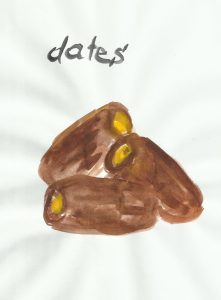 DATE (EN) / DATULJA (CRO) / TÃMARA (POR) / DATELE (LV) / DAKTYL (PL) / DÁTIL (SPA) / DÁTIL (CAT.)
Health benefits of dates:
A source of antioxidants. All dates, fresh or dried, contain different types of antioxidants. …
Good for blood sugar balance. …
Help reduce blood pressure. …
Contain a brain booster. …
Help maintain bone mass.